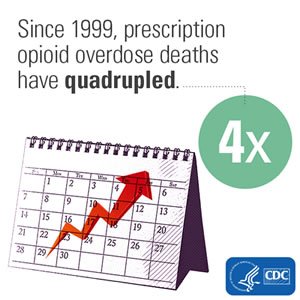 According to the CDC, "The supply of prescription opioid pain relievers remains high in the U.S. An estimated 1 out of 5 patients with non-cancer pain or pain-related diagnoses are prescribed opioids in office-based settings."
NaloxoneSaves.org is a resource through NC Public Health and Human Services providing information to pharmacies and the public about statewide standing order for naloxone.
Watch the New Hanover County Health Department's PSA on Medication Disposal. 
Watch the Mind Your Meds, Heel for Health PSA done by students of the UNC School of Nursing program.
Since data has shown that most individual who abuse prescription drugs get it free from family or friend it is important to remove all unused and expired medication from the home.
In 2014, New Hanover County installed two permanent drop boxes for medication disposal. Read the whole story here. Look for the new drop box coming to the Carolina Beach Police Department this fall.
Medication Drop Off Events: Twice a year, New Hanover Regional Medical Center (NHRMC) host a medication drop off event. Click here for their upcoming event.
According to NHRMC, during the fall 2018 even "we broke our record!!!  The community came out to support medication disposal in a big way!  Our contributors brought in a total of 4,060 lbs of unwanted medications.  The amount of sharps collected also broke our record this year, totalling at 28,950."